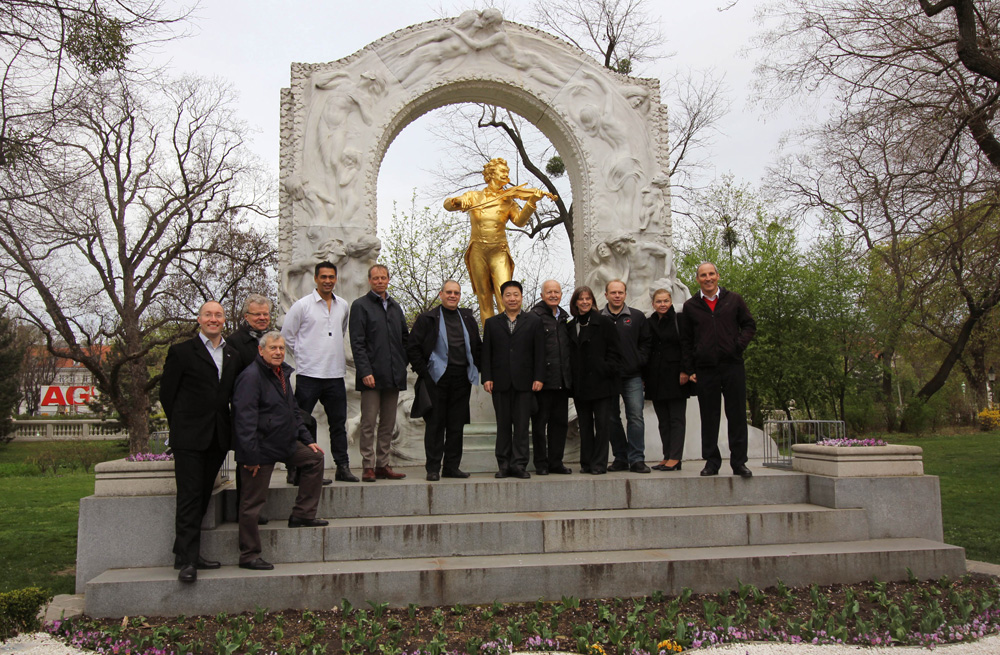 The ASE Executive Committee meeting took place last weekend from 1st – 3rd April 2016 in Vienna. ASE Executive Director Andy Turnage and astronauts, cosmonauts and taikonauts from the international executive committee met with the ASE 2016 host Franz Viehboeck and the local organizers (Austrian Space Forum):
During this meeting the program for the upcoming 29th Planetary Congress in October 2016 was finalized as well as site locations in Vienna and surrounding were visited.
From 3-7th October 2016 about 100 astronauts, cosmonauts and taikonauts will be coming to Austria to participate in their annual planetary congress.