Born to explore
share your vision & win out-of-this-world prizes
We send out emails to all winning participants. Congratulations to all winners.
The first human to walk on Mars is probably already born. Therefore, both the the Association of Space Explorers (ASE) and the Austrian Space Forum (OeWF) are promoting the "Born to Explore"-challenge, calling for both elementary, high-school and university students to voice their vision on where space exploration will take us. Let 100 astronauts know what the next steps will be, and which destinations lie ahead of us!
Contest rules of Born to Explore
Eligible for participation are students aged 6-25 who are studying at Austrian schools or universities.
Entries can be submitted by individuals and by groups of up to 3 people.
Send us your visions / ideas on the contest topic "Born to Explore" based on your respective age category:

18 – 25 years: Research topic of your own choice (e.g. planetary sciences, astronautics, astrobiology, interplanetary communications, …)
as a video (max. 1 minute), picture, poem, article, etc.
only in English


Example topics

12 – 17 years: Settlement
How would you settle a planet that is unlike Earth in case the planet is extremely cold/hot, made of water, full of volcanoes, etc.? Don't forget, humans get hungry and have other needs!
as a video (max. 3 minutes), picture, poem, article, etc.
in English or German
6 – 11 years: How do you imagine your spaceship that will explore space in 30 years? What has to be on board for you to enjoy the journey?
as picture, poem, article
in English or German

Deadline: 15th September 2016
We are looking forward to your ideas. Send them to borntoexplore@oewf.org!

Let us know the name of your school or university and the "Bundesland" (federal state of Austria). Please send us a link to your videos (on YouTube, your blog, Flickr, Soundcloud, etc.) if they are larger than 3 MB.
Thank you!
Prizes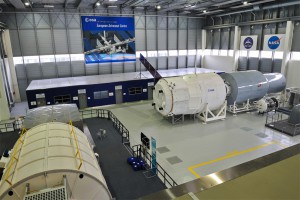 First prize
A two-day exclusive tour of the European Astronaut Center in Cologne for you and a person of your choice: Have a look at where Europe's astronauts are training for their missions, meet & greet space explorers and get an exciting first-hand, exclusive look-behind the scenes of human spaceflight missions. The award will be giving during the Grand Award Ceremony on 04th October 2016 in Vienna.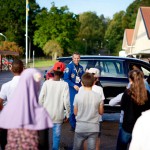 Win-an-astronaut visit
How about a visit of a real astronaut to your school on 05th October 2016? During the Community Day of the ASE2016 congress, we are sending astronauts across Austria to meet with students. How about they come to your school because of your contest-entry?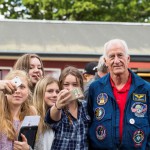 Meet & Greet astronauts!
Would you like to shake hands with someone who has left Earth for a while? Have your own photo with an astronaut and talk about his or her spaceflight experience face-to-face? Winners will have the ability to meet with astronauts in their region and spend time with the space explorers on 05th October 2016.