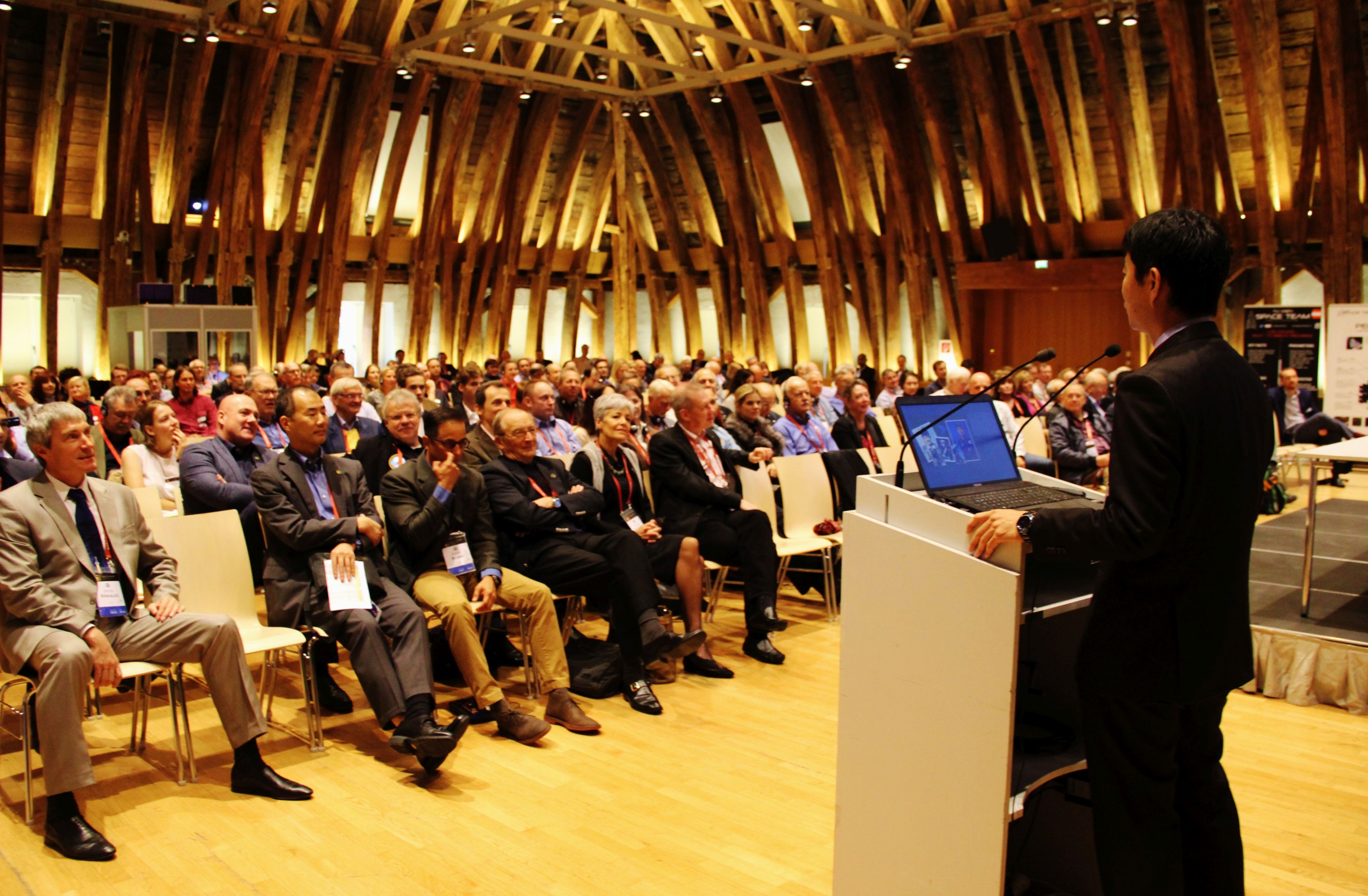 XXIX Planetary Congress 2016
in a nutshell
The Association of Space Explorers (ASE) brings together over 400 astronauts and cosmonauts from 37 nations. In 2016, the annual ASE congress – the XXIX Planetary Congress- will be held in Austria between 03-07Oct2016. During the Community Day on 05Oct2016, 100 astronauts and cosmonauts will convey the fascination of space activities across Austria.
Since 1985, the ASE convenes for the Planetary Congress each year in a different country. This event in 2016 is scheduled for 5 days in Vienna and is a mixture of technical/scientific lectures and cultural activities. Due to their extraordinary public outreach potential, the participants will engage in education activities, meeting with opinion leaders, the media and industry as well as the general public during the Community Day. The ASE 2016 will be hosted by Austria's cosmonaut Franz Viehböck in cooperation with the Austrian Space Forum.
The Planetary Congress is a highly renowned international event, one of its highlights is the traditional "ASE Crystal Helmet" ceremony – one of the most prestigious awards in astronautics. The congress combines the experience and results from human spaceflight activities with challenges of our society ranging from health, environmental concerns and biodiversity, future technologies to space exploration and the quest for new horizons.
A major focus is on inspiring the next generation of explorers in STEM subjects. In particular, school visits and the interaction with young professionals –which were carefully prepared by preceding projects- are a central element of the ASE 2016. Traditionally, space exploration also offers a leverage for gender topics and is known to encourage a more balanced gender diversity on the STEM fields.
During the Community Day itself, the astronauts will split into small groups and visit various locations across Austria, visiting schools and universities, encouraging representatives of the industry to consider space activities, meet and greet regional and local decision makers and opinion leaders whilst enjoying Austrian hospitality and visiting key locations.
Programme XXIX Planetary Congress
Parts of the ASE XXIX Planetary Congress in Vienna are open to the public for free thanks to our sponsors.
Monday, 03Oct2016 / House of Industry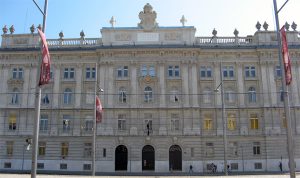 09:30-11:30: Opening Ceremony
with ASE29 host Franz Viehboeck & ASE president Soichi Noguchi
Open to public
13:30- 15:00: Technical Session 1: Future of Space Industry
Chairs: Pascale Ehrenfreund/DLR & Franz Viehboeck. Open to public
15:30-17:00: Technical Session 2: Commercial Human Spaceflight
Chairs: Airbus Representative & Mike Lopez-Alegria. Open to public.
Tuesday, 04Oct2016 / Technical University of Vienna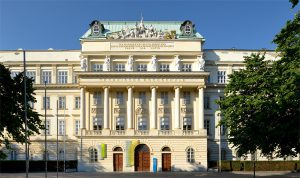 09:00-12:00: Technical session 3: International Space Programs Review
Chairs: Oleg Kotov & Christer Fuglesang. Open to public
13:00-14:30: Theme session: Born to Explore I
Chairs: Sheikh Muszaphar Shukor & Alexsander Aleksandrow. Open to public.
15:00 – 16:30 Theme session: Born to Explore II
Chairs: Soichi Noguchi & Christian Feichtinger/IAF. Open to public.
Wednesday, 05Oct2016
All Day Community Day & Companion Program Nationwide. Full programme available in German.
Thursday, 06Oct2016 / Academy of Sciences
09:00-12:30: Technical session 4: Space & Enabling Future Tech
Chairs: Reinhold Ewald & Bonnie Dunbar. Open to public.
14:30 – 18:00: Astronaut and Cosmonaut City Tour (not public)
Friday, 07Oct2016
08:00 – 12:00 ASE General Assembly and Regional meetings (not public)
Participating Astronauts
The 29th ASE congress will take place in Vienna from 03-07 October 2016. Ca. 100 astronauts, cosmonauts and taikonauts from around the world will attend. This is the preliminary list of participating astronauts (subject to change.
Austria

Franz Viehböck & Vesna
Belgium
Frank De Winne & Lena
Bulgaria
Alexander Alexandrov & Blagovesta
Georgi Ivanov & Lidia
Canada
Chris Hadfield & Helene
Julie Payette
China
Yang Liwei
Nie Haisheng
Czech Republic
Vladimir Remek & Jana
France
Michel Tognini
Claudie Haigneré
Jean-Pierre Haigneré
Germany
Reinhold Ewald & Monika
K-D Flade & Franziska
Ulf Merbold & Birgit
Ernst Messerschmid & Gudrun
Thomas Reiter & Consuela
Gerhard Thiele & Karin
Ulrich Walter & Barbara Nerlinger
Hungary
Bertalan Farkas & Aniko
Japan
Chiaki Mukai
Soichi Noguchi
Kimiya Yui
Kazakhstan
Toktar Aubakirov
Malaysia
Sheikh Muszaphar & Halina
The Netherlands
André & Helen Kuipers
Poland
Miroslaw Hermaszewski & Emilia
Romania
Dorin Prunariu & Crina
Russia
Vladimir Aksyonov & Marina
Alexander Alexandrov & Natalia
Oleg Atkov & Evgenia
Oleg Artemiev & Anna
Anatoli Artsebarski & Irina
Sergei Avdeev & Maria
Alexander Balandin & Lidia
Yuri Baturin & Svetlana
Nikolai Budarin & Marina
Yuri Gidzenko & Olga
Alexander Ivanchenkov & Rimma
Vladimir Kovalyonok
Oleg Kotov & Svetlana
Sergei Krikalev
Alexei Leonov & Svetlana
Alexander Samokutyaev & Oksana
Viktor Savinykh & Lilia
Salizhan Sharipov & Nadezhda
Anton Shkaplerov & Tatiana
Vladimir Titov & Alexandra
Valeri Tokarev & Irina
Yuri Usachev & Vera
Pavel Vinogradov & Irina
Alexander Volkov & Anna
Sergei Zalyotin & Elena
Vyacheslav Zudov & Nina
Saudi Arabia
Sultan bin Salman
Spain
Pedro Duque
Sweden
Christer Fuglesang & Lisa
United Kingdom
Helen Sharman
United States
Joe Acaba
Scott Altman & Jill
Tony Antonelli & Janeen
John-David Bartoe & Donna
Bo Bobko & Dianne
Randy Bresnik & Rebecca
Mark Brown & Lynne
Charlie Camarda & Kathy
Brian Duffy & Jan
Jan Davis & Dick Richardson
Bonnie Dunbar
John Fabian & Donna
Drew Feustel & Indira
Mike Fincke & Renita
Anna Fisher
Kevin Ford & Liss
Mike Foreman & Lorrie
Owen Garriott & Eve
Richard Garriott & Laetitia
Susan Helms
Rick Hieb & Jeannie
Kay Hire
Janet Kavandi & John
Susan Kilrain
Mike Lopez-Alegria
Shannon Lucid
Sandy Magnus
Bill McArthur & Cindy
Bruce McCandless & Ellen
Pam Melroy & Doug
Bill Readdy & Colleen
Dick Richards & Lois
Jerry Ross & Karen
Bobby Satcher
Rusty Schweickart & Nancy
Loren Shriver & Diane
Rex Walheim
Charlie Walker & Susan
Carl Walz & Pam
Mary Ellen Weber
Stephanie Wilson
Jim Voss & Suzan
George Zamka & Elisa